Pool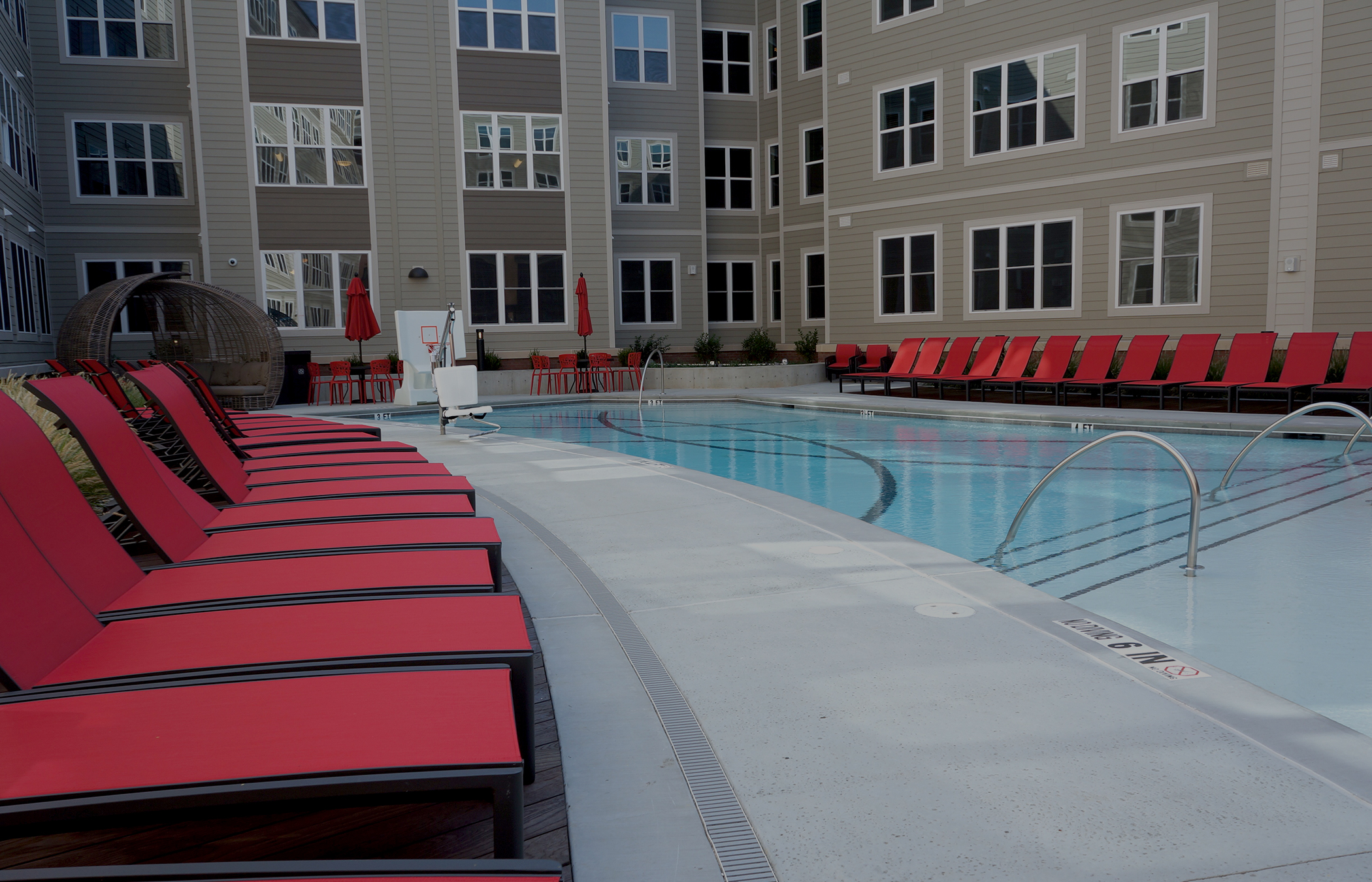 Student Apartments with a Resort-Style Pool in Raleigh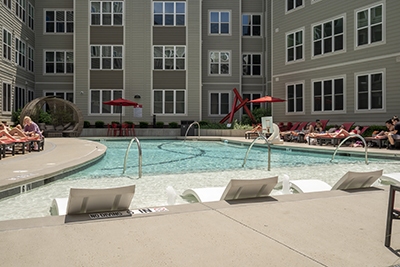 Stanhope has the amenities to help you study and work hard, but also play hard when it's time to relax and unwind. What better way to treat yourself than by retreating to a resort-style saltwater pool? That's right! Stanhope Student Apartments boasts its own luxury pool and awesome poolside amenities exclusive to our residents, located only a few blocks way from NC State's campus in Raleigh.
Recharge at Stanhope's Saltwater Pool
During exam week, a trip to a poolside paradise may be just what you need to refocus and get your head in the game, but who has time for a trip during finals? There's no need to pack a bag and you can leave your beach chair at home, because just steps away from your Raleigh student apartment, Stanhope's pool has it covered. Our modern pool courtyard is outfitted with dozens of luxurious chaise lounges and cozy outdoor sofas and easy chairs. At the shallow end, you can take your relaxation to the next level in our half-submerged water lounger chairs and truly lounge your stress away. If a friend just won't get up to give you a turn to recline, you can challenge them to shoot a few hoops at the poolside basketball hoop.
Luxury Resort Amenities for the Student Lifestyle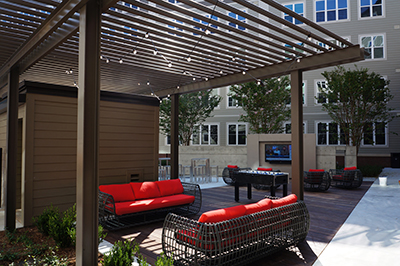 If a school project just can't wait, we've got plenty of tables and chairs with oversized umbrellas so you – and your laptop – can stay cool while finishing up that last report. A few steps away are our outdoor fire pits, grilling, and gathering areas, so it's always sure to be lively down by the pool at Stanhope when you need a break. If cooking isn't your forte or if you're running low on drinks, ground-level retail and restaurants are on-site and only minutes away. We frequently host resident events and socials outdoors, so when it's time to give your brain a rest from your studies, join in on the action at Stanhope Student Apartments' resort-style pool.
No one said that you can't enjoy yourself while you're a student. You deserve a break, and the saltwater pool at Stanhope is the perfect place on our apartment campus for students to hang out and relax.