Location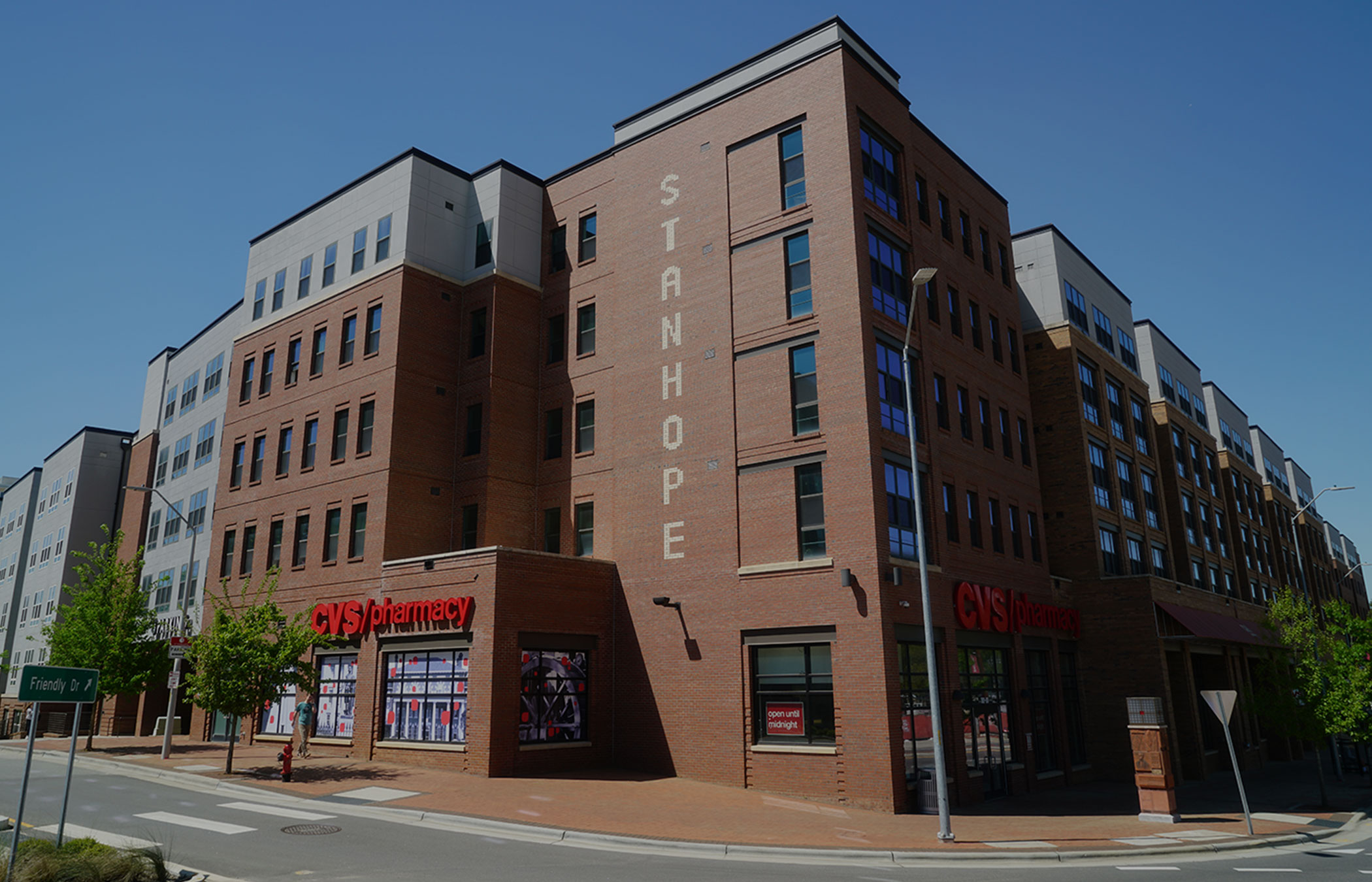 Conveniently Located Off-Campus Housing
It's hard to envision student apartments more perfect than what you'll find at 3001 Hillsborough Street. Ideally located near NC State's north campus, Stanhope puts you within walking distance of the D.H. Hill Library and many other university buildings. Meredith College is located just moments away as well, so our central location for many North Carolina schools and amazing amenities make Stanhope your best choice for college student housing in downtown Raleigh.
When you live at Stanhope, you'll benefit from incredible proximity to all the energy, arts, and entertainment venues of Raleigh's thriving downtown. Of course, you'll absolutely love being able to just walk downstairs and take advantage of the many on-site, ground-level dining and retail choices. You can live close to class and close to all the action, too!
Hillsborough Street serves up a ton of great retail and dining choices. Hop across the street to Cup A Joe for your morning coffee buzz. Our off-campus apartments are near a ton of popular lunch and dinner spots, too – Chipotle, Chick-fil-A, Checker's Pizza & Subs, Snoopy's Hot Dogs, and much more.
Of course, you may want to cook at home sometimes, too. Not to worry! Stanhope apartments are situated near university off-campus grocery stores like Harris Teeter and The Fresh Market, both located in the Village District. The Village District – previously known as Cameron Village – boasts nearly 200 options for shopping and dining, and is only a few minutes from your Stanhope apartment.
Stanhope's proximity to NCSU and Meredith College allows you to live within walking distance of your classes, and our off-campus student apartments also deliver quick access to the best of Raleigh. We can't wait to welcome you home!
Penn Station
Cha House
Mulan Ice Cream and Tea
CVS
Smoothie King