Fitness Center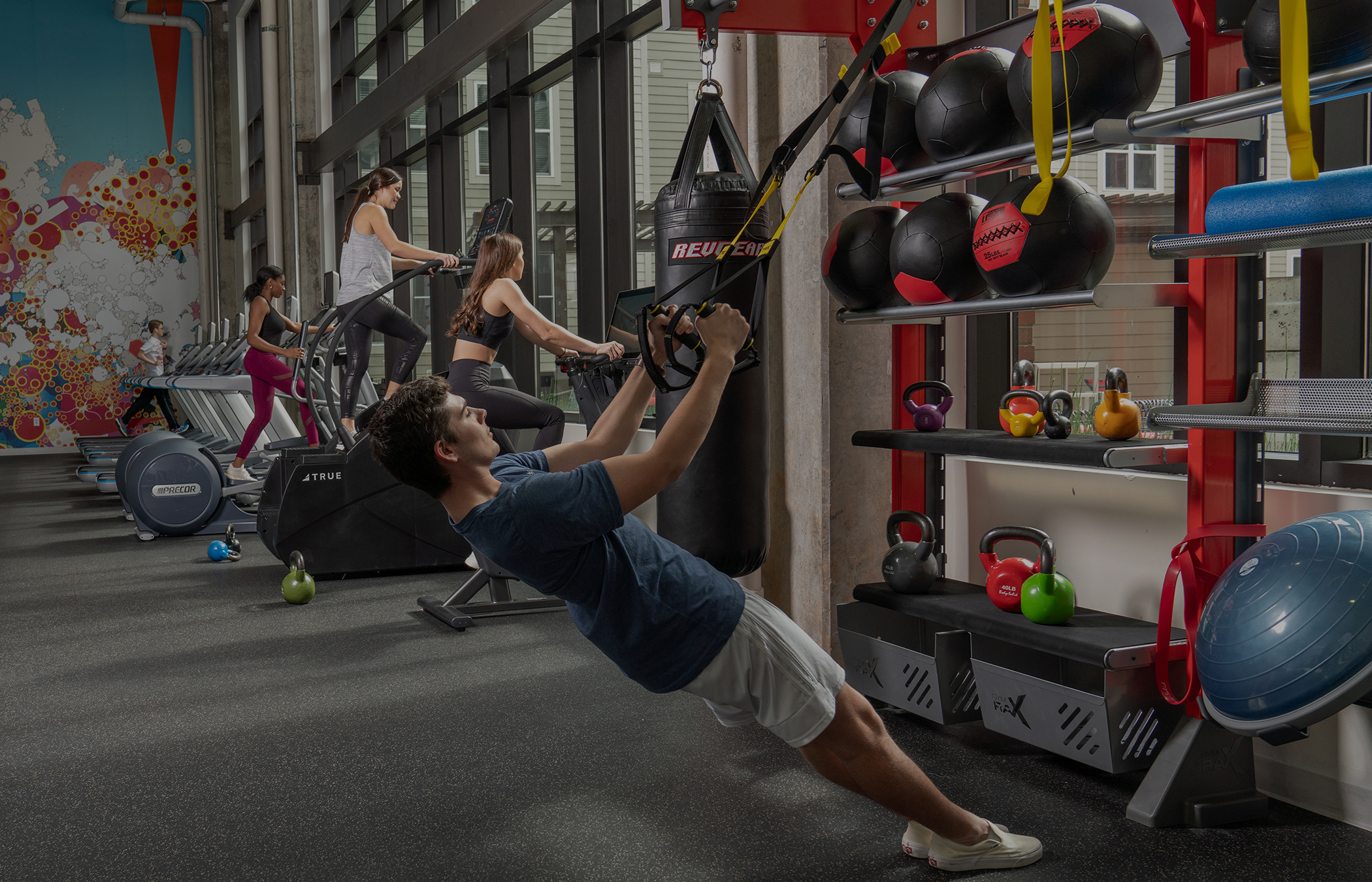 Work Out in Style in the Stanhope Student Apartments Fitness Center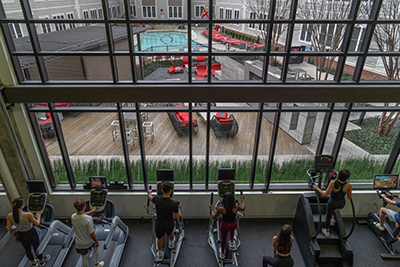 We know you're busy between your classes, your job, your social life, and somehow finding the time to exercise in the meantime. You won't have to plan trips to the gym in between classes any longer when you're living at Stanhope Student Apartments. To help you balance a busy student lifestyle with a regular exercise routine, our on-site fitness center is outfitted with everything you need, and more.
Two-Story Gym, Fully Outfitted
You'll find all of the basics when it comes to cardio and strength training equipment spread out among our two-story fitness center overlooking the Stanhope pool. The huge floor-to-ceiling windows keep the gym bright all day, energizing your workout. There are plenty of treadmills overlooking the bright resort-style pool and courtyard area for your whole gym crew to claim. Alternatively, you could train on a punching bag or free weights if cardio is not your thing.
Various strength training machines and other state-of-the-art equipment is also available for your convenience, and like everything else at Stanhope Student Apartments, we maintain our fitness center to high standards of safety and cleanliness.
Tanning, Bike Rentals, and Other Amenities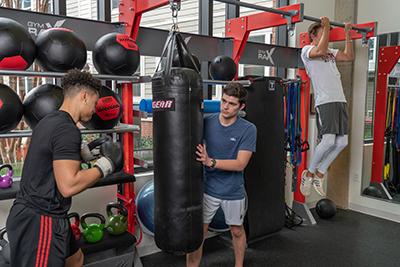 Fitness is just one aspect of your overall health and wellness, and the fitness center at Stanhope is just one of the many convenient amenities for students. Ever dream of having a tanning bed at home? Well, you're in luck! Stanhope Student Apartments offers stand-up tanning beds and spray tanning. So if you've been working on your beach body at the fitness center but your skin could use a little boost, we've got you covered. Want to test your skills after practicing inclines on the fitness center's stationary bikes? Stanhope Student Apartments provides free bike rentals and bike storage if you'd like to take your cycling workout on the road, or simply take a ride around town.
One of the best perks of Stanhope's fitness center is that it is literally minutes from your apartment doorstep. Like the rest of our amenities, we're glad to provide convenience and comfort so that you can focus your time on not just your studies, but living your life.